LAURA BURNS is not a politician.
She's a mother, writer, and advocate for gun violence prevention.
A Note From Laura:
I decided to run for Nassau County Legislator because I believe our government should be more responsive to the concerns of the community. Nassau has been governed for too long by an entrenched political machine that sits in the majority in the County Legislature. The only way we can change the system – and make government work for all of us – is to elect fresh faces who make the needs of constituents their first priority.
I will be an advocate for hard-working taxpayers struggling with high costs of living and out-of-touch politicians. I will fight to ease burdensome taxes, promote economic development, and ensure that the community is given a voice in government.

My first experience in activism was as a founding member of Moms Demand Action for Gun Sense in America, the largest gun violence prevention organization in the country. Through my volunteer work with them, I learned that change comes from the grassroots–from talking to friends and neighbors, learning what they care about, and asking them to help make it happen. I'm going to bring that same approach to the legislature, by finding out what my constituents' concerns are, conducting town halls and outreach to identify possible solutions, and then working to get them what they need.
Too many Nassau elected officials have been focused on keeping themselves and their friends in power, no matter the cost to taxpayers. This culture of corruption is a drag on our county, and it has to end. I intend to give residents a new voice in the Nassau County Legislature, beholden to no one and fighting every day to ensure that all people are heard.
District 6 covers Lynbrook, Malverne, North Lynbrook, Valley Stream and portions of Rockville Centre, Hewlett, Franklin Square and Woodmere.
(see map)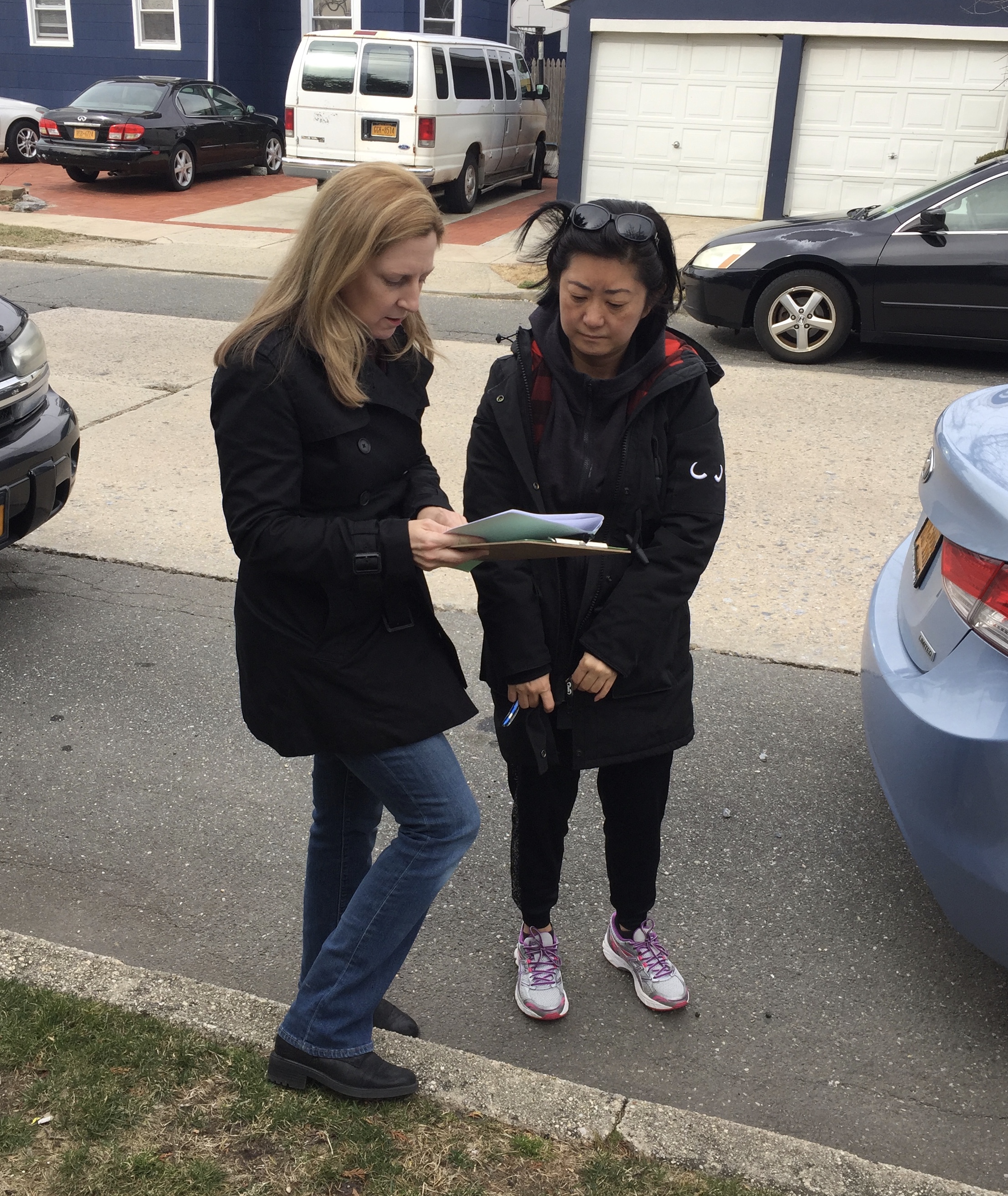 Running for office is just what mamas do.
"Vote Mama is proud to endorse these incredible mamas. Their proven track records of fighting for healthcare, economic opportunities, and education embody our mission to elect moms who will fight for working families at all levels of government."
"We are fighting for a brighter future for America. One where the economy works for everyone, not just the wealthy and well-connected. One where politicians are accountable to working people, instead of Wall Street lobbyists and corporate CEOs. One where all of us, no matter where we come from, can find a good job, get healthcare when we need it, afford a home, send our kids to good schools, and have a secure retirement."
Please complete the form below